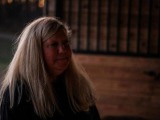 A classic! This dressing is the accompaniment to Chef Salad. I used this pretty often as a normal, everyday dressing. Can be stored in the fridge for 3 days. Remember, egg is always optional. Have fun!
Directions
Add all ingredients in a mason jar except olive oil. Shake these ingredients, adding olive oil slowly, and shaking often.
Let sit in fridge for an hour or so, and serve on any salad greens.