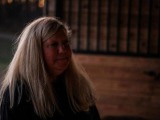 A classic! This dressing is the accompaniment to Chef Salad. I used this pretty often as a normal, everyday dressing. Can be stored in the fridge for 3 days. Remember, egg is always optional. Have fun!
Directions
Add all ingredients in a mason jar except olive oil. Shake these ingredients, adding olive oil slowly, and shaking often.
Let sit in fridge for an hour or so, and serve on any salad greens.
Reviews
Most Helpful
I made for 2 and used whole grain mustard didn`t have any dry. Skipped the salt and egg. This was delish! Better then any French dressing I`ve ever had! Thanks!

Love when I find a new recipe for salad dressing! Just enough different to be added to my collection. Delicious sweet - tart, and great over a mixed greens. So good that I whipped up another last night. Didn't have the egg substitute on hand - other than that made a posted. A great combination that whisked up beautifully - the recipe added to my Salads Cookbook. Made for Partying The Diabetic Way.

Great over a salad of curly endive from the garden and baby spinach! I halved the recipe easily. Thank you Andi! Made for Everyday is a Holiday.