diner524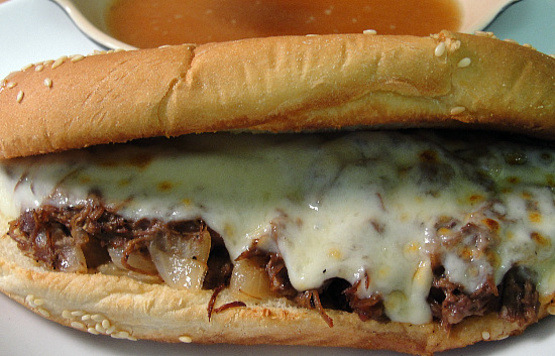 Leftover beef roast? Not anymore, here is a quick and easy way to use up that roast.

I used leftover prime rib roast and followed recipe exactly. Better than restaurant french dip sandwiches. Wonderful flavor. This one is a keeper.
Combine all ingredients in a saucepan.
Cover and simmer one hour.
Serve meat on French rolls with broth in small cups for dipping.