Annacia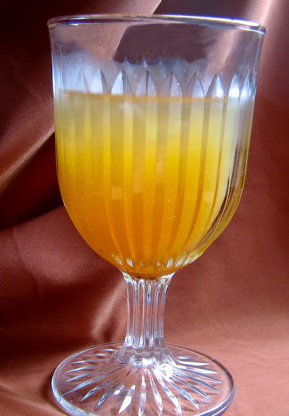 Enjoy a stylish tipple with this version of a classic cocktail.

Oh my, one of these is surely my limit (and I used a lot of ice!). I used a few drops of pure vanilla and Splenda for the vanilla sugar. The lime juice with the brandy was very nice blend, I have never greatly enjoyed brandy before but I have always had it just plain. This drink is unique and very enjoyable. I don't own any Martini glassed so DH and I shared the glass in the pic.
MethodIn a cocktail shaker, stir together the sugar with the lime juice until the sugar is dissolved.
Then add brandy and cubed ice and shake hard.
Strain into two martini glasses.