Bergy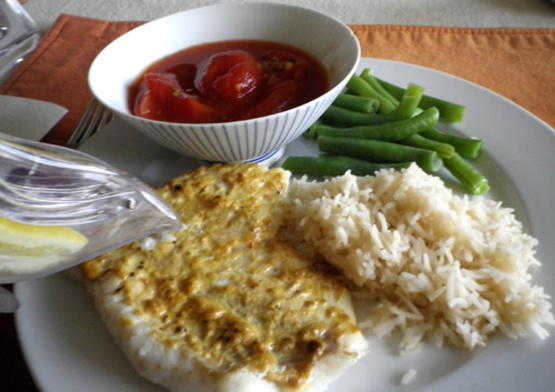 Here's a quick and simple fish dish that is very good. I found this recipe on About.com. Adjust the heat level by adjust the amount of Creole seasoning.
Preheat oven to 400°F Line a rimmed baking sheet with foil and brush very lightly with olive oil.
Mix the olive oil, mustard, salt and Creole seasoning together.
Brush the spice mixture evenly over the fish and place on the prepared sheet.
Bake for 15 to 17 minutes or until the fish flakes easily with a fork.
To serve:.
Drizzle with the lemon juice and sprinkle parsley over the fish. Serve immediately.