KateL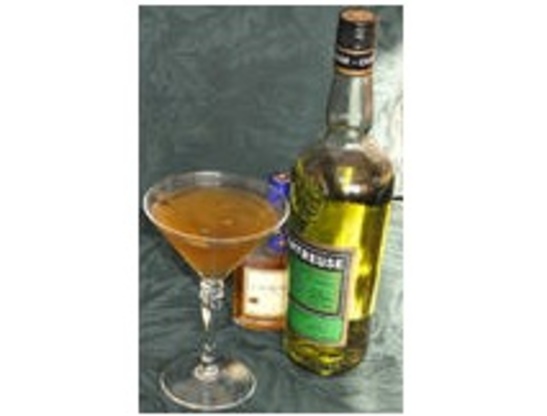 To my surprise there were only a few Dragon drink recipes on Zaar so I took it upon myself to add some more. These came from hand written cards I picked up at a garage sale.

Top Review by KateL
Not for the timid: both Courvoisier cognac and Green Chartreuse are "in-your-face" tastes, and together they are incredibly potent. I sipped mine, and decided to save most of this amount for tomorrow's cocktail. In fact, I would tend to serve three 1-oz shot glasses to different people rather than serve as one cocktail. Guess I'm a wimp. The best part: you can tell this is a strong drink so you are unlikely to accidentally drink more than you should.
1 1⁄2 ounces green chartreuse liqueur
1 1⁄2 ounces cognac
Pour over ice.
Shake well.
Strain and Serve.