French Bread With Chipotle Lime Butter
teresas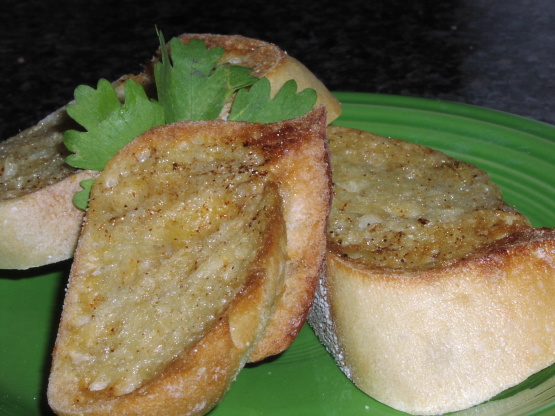 From Paula Deen. I have doubled her chipotle amount b/c when I made it I could not taste it. Flavors would be more intense if the butter mixture was made earlier in day.

I had to smile at myself...it's not often that I mess up on the ingredients...but I did this time...I read the chipotle chile pepper as chipotle chile powder...which btw I have on hand...so when it came time to prepare the recipe...I was a bit shocked that I didn't have the peppers to mince...even with that error hubby and I loved the tangy heat of the butter...I did cut the recipe down to serve 3...I buy those small french rolls from Costco and freeze till ready to use...it worked perfect...next time I might even use those chilie peppers too!...thanks for posting the recipe...=)
Preheat broiler.
In a small bowl, combine butter, lime zest, lime juice, and pepper.
Spread butter mixture evenly over cut sides of bread.
Line a rimmed baking sheet with foil.
Broil bread, buttered side up 5 inches from heat, for 1 to 2 minutes, or until toasted.
Cut into slices to serve.