Junebug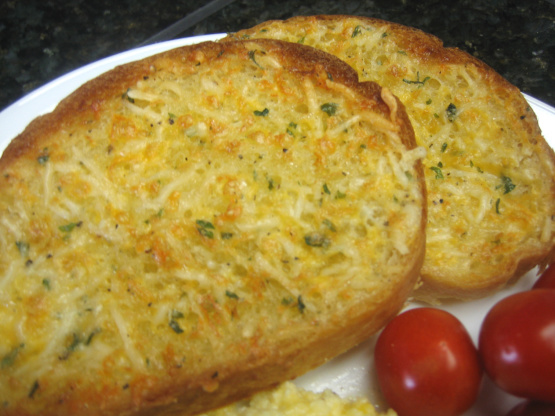 Here's a different take on garlic/cheese bread for lovers of black olives. This is a recipe I've tweaked from one I found in a Junior League cookbook.

Holy Cow, Homemade TX toast!! Just like the stuff that you buy from the stores, but better! I didn't have any chives, so I used some parsley, and I used garlic powder. Will be making again and again! Thanks for posting! :)
Combine butter and mayonnaise and stir until well combined; stir in the grated cheeses, chives, black olives, garlic salt and pepper.
Preheat broiler.
Spread one side of each slice of bread thickly with butter mixture; lay the slices spread side up on a cookie sheet and slide under the broiler until the edges are brown, watching carefully to as not to burn the bread.
Serve warm.