Annacia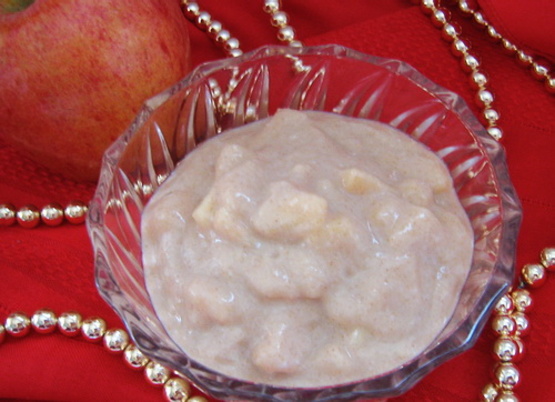 This is wonderful if you love apples and yogurt. Adapted from a recipe by the US Apple Consumers Association.

Top Review by Mandy
This was yummy, both my 2yo DD and I loved it. My only problem was that the it was quite soupy not as thick as I would have liked. Next time will use extra thick Greek style yoghurt which I think will combat that. Didn't need to add the sugar, my apples were sweet enough. Thanks for posting!
Cook the apples in 1/2 cup water 5 to 10 minutes, or until soft.
Reserve one cup and put the rest into blender with one cup yogurt, vanilla, cinnamon, and brown sugar.
Blend very briefly.
Mix all ingredients together. This makes about a quart. Enjoy!