GaylaJ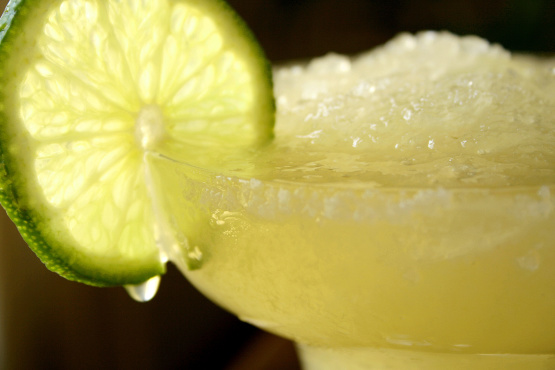 Easy, blender free, slushy, margarita. Perfect for camping, the RV or just to have on hand for a quick and yummy frozen drink! Just dump it all into a tupperware type container and freeze! The alcohol prevents it from freezing solid. Prep time does not include freeze time.

I`ve used your recipe before & I always double it. This time I put it all in a 1 gallon pitcher, measured out how much to fill a Margarita glass which was a cup & a half. I then used the measuring cup filled to that amount & put them in individual sandwich bags. My freezer required an overnight freeze. Now I have 12 individual Margarita`s ready to go! I only use 3/4 of the can of Tequila, that`s plenty strong enough for me Ha! Before when I made these in a pitcher in the freezer I had to keep taking it out & stirring it as it froze & still sometimes it wouldn`t be mixed right. I don`t know that much about dry ice but have wondered about putting these individual bags then in tupperware in an ice chest with dry ice to take camping. A great recipe that now I`m just doing differently! Thanks so much.
1

(12 ounce) can limeade

3

(12 ounce) cans water

1

(12 ounce) can tequila

6

ounces cans triple sec
Place everything into a sealable container.
Freeze until firm.
Brake/Stir the concoction until its a yummy, slushy drink!