Freezer Barbecue Chicken Pasta
J-Lynn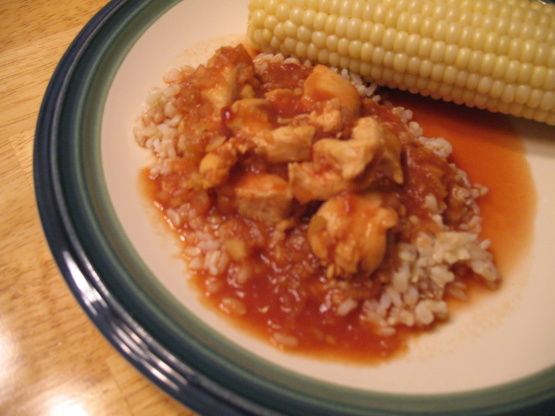 I often boil chicken legs and debone them. This is cheaper than chicken breasts. Fast and delicious! What more can you ask for. You can split the recipe for 2 freezer meals.

Top Review by J-Lynn
I cut this recipe down to 1/3 and didn't freeze any- just made it for tonight's supper. But I think doing that changed the proportions. Although this had a fairly good BBQ taste, it was too tangy/sour; also was a lot runnier than I expected it to be. But I mantain that all that could be from altering the recipe. It was easy to make ( I used uncooked chicken breast that I had previously cut into chunks) and very good over brown rice.
Combine all ingredients and pour into freezer bag.
Freeze.
Thaw, put in a 9x13 baking dish, bake uncovered at 350 for 45 minutes.
Serve over pasta.
Sprinkle with parmesan cheese or toasted bread crumbs.