Frazipan (Danish Almond Cake)
Chef Oz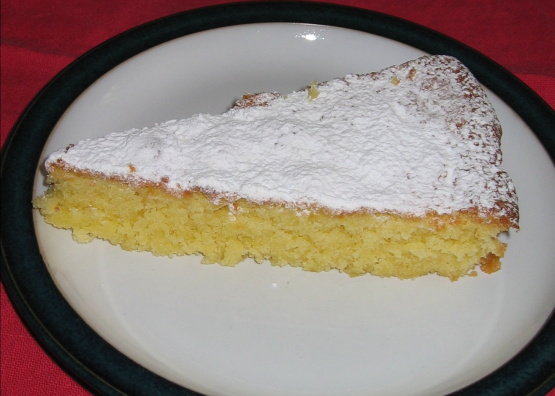 I got this recipe from Odense website (they produce the almond and marzipan paste). It's super easy, it's very light, very almondy.

An excellent light and flavoursome almond cake. I had some trouble grating the marzipan as it is quite soft. I considered cooling it but instead I threw it into the food processor with the sugar and that did a good job. I was surprised at the amount of flour but it was fine.
Preheat oven to 350°F.
Grate the almond paste.
Add butter and sugar, mix well.
Add eggs gradually, stir with whisk until fully incorporated.
Use a spatula to FOLD in the flour (don't whisk, the cake will turn out very tough).
Pour cake batter into a 10-inch tart pan, bake for 30 minutes or until toothpick inserted comes out clean.
Sprinkle powdered sugar or top with fruits (optional).