Frankie's Meatballs (From the Famous Rao's Restaurant in Nyc)
Prep 10 mins
Cook 10 mins
Directions
With your hands, combine the beef, veal, and pork in a large bowl. Add the eggs, cheese, parsley, minced garlic, and salt and pepper to taste and blend the ingredients together. Add the bread crumbs and blend into the meat mixture. Slowly add the water, 1 cup at a time, until the mixture is moist.
Shape the meat mixture into 2 1/2 to 3-inch balls.
Heat the oil in a large skillet. Sauté the whole garlic until lightly brown to flavor the oil, about 1 to 2 minutes.
Remove the garlic with a slotted spoon and discard.
Add the meatballs and fry in batches, being careful not to crowd the pan. When the bottom half of the meatball is well browned and slightly crisp, about 5 to 6 minutes, turn it and cook the other side for 5 minutes more.
Remove the meatballs from the heat and drain them on paper towels.
Reviews
Most Helpful
Am quite impressed with how this turned out--Thankyou.
This is exactly the recipe from Rao's (actually there is a version that specifies fresh breadcrumbs, but that is sort of a quibble). The first time I made these (from the Rao's cookbook) I was really put off by the amount of water, but forged ahead--and the results were just like the meatballs I ate at Rao's the one time I was lucky enough to eat there (I understand that now with a Rao's in Vegas, it's not so hard to experience the food, if not the NYC ambience). These are good, old fashioned Italian American "red sauce" style meatballs and we LOVE them. I bake mini baguettes, pull the bread, and we are in meatball sandwich heaven.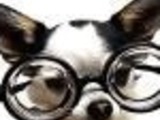 These are great meatballs. But the recipe should say 2 cups of cheese and I believe it to be Locatelli Cheese but either will work. I do agree with Diana that maybe it could use some onions. I will try that next time. Also, the recipe I have (from a cooking show with the owner making the meatballs) is exactly half this so certainly cut in half without a problem.