Framboise Champagne Cocktail
MeliBug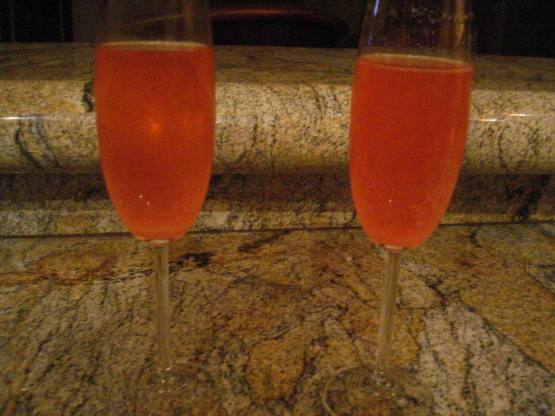 Framboise a raspberry flavoured liqueur. The sugar cubes really are personal preference. Some people may not like the sweetness of the sugar.

i thought this was an awesome cocktail! unfortunately, my sugar cubes were thrown out a while ago without me knowing so i had to use a spoonful of regular sugar, and i thin i got a little heavy with the framboise liquor, but all in all i thought it was a GREAT tasty drink! i loved it! so classy and tasty! made for recipe swap!
Place one sugar cube in each of 8 glasses, add a capful or 2 teaspoons of liqueur to each glass.
Fill each glass with well chilled champagne.
Serve immediately.