Fraises Marinees Aux Calvados (Strawberries in Calvados)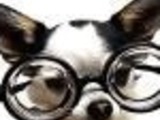 If you are lucky enough to pick your own berries, pick nice ripe little ones for this so you don't have to slice them--not that sliced strawberries won't look and taste lovely as well.
Directions
Place the strawberries in a bowl and add the Calvados and toss.
Let the berries marinate at least an hour.
Add the sugar, stir gently, and set aside.
Whip the cream to a stiff peak.
Place a bed of cream on each of four chilled plates, leaving a slight hollow in the center for the berries.
Lightly sprinkle the edge of the plates with cinnamon.
Mound the strawberries in the center of each plate.
Drizzle any accumlated juice over the berries.
Serve with Sables (Norman sugar cookies, recipe posted separately).
Most Helpful
These were great and so easy. Don't forget to add the "accumulated juices", it's what takes this dish over the top!!
AHA ! Chef Kate, you must have eated in one of the same small restaurants as we, and THIS is one of the ULTIMATE simple but exquisite desserts served !! I can't wait for strawberry season to make this, but MUST hide a tad of the really good Calvados we brought back. Thanks for the memory of a lovely evening in a VERY small town in Normandy ! Janey

Lovely, simple fruit dessert and definitely elegant enough for company. You've done it again, Kate.