Fragrant Salmon and Sesame Corn Salad
IngridNL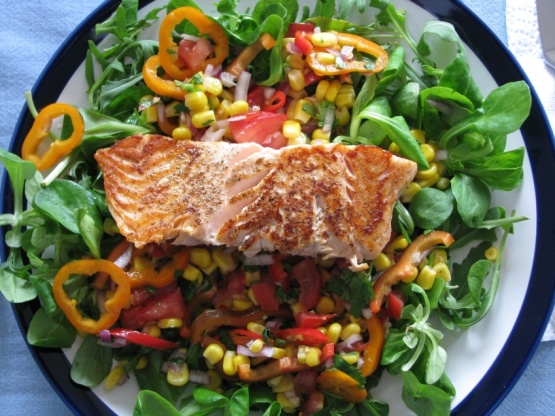 This salad is so wonderful! The taste of the corn combined with the sesame flavor and the sweet peppers and salmon is increadibly enticing and delicious... Enjoy!!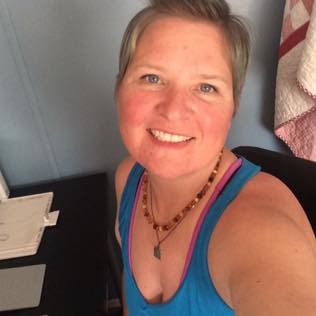 This was good, very healthy, and different. Thank you!
Toast sesame seeds.
Boil corn cobs for 3 minutes.
After they have finished cooking, plunge them into cold water to stop the cooking.
Slice off the kernels.
Combine the corn, peppers, and red onion in a bowl.
In a separate bowl, combine the sesame oil, cilantro, lime juice, fish sauce, chili pepper, and black pepper.
Pour this mixture over the corn mixture and toss.
Season the salmon with salt and pepper.
Grill the Salmon to taste.
(I prefer Salmon quite rare, so just a few minutes per side).
Arrange the rucola or watercress on two plates.
Spoon the corn mixture over top.
Place the grilled salmon on top.
Garnish with a sprig of cilantro and some tiny cubed bits of red and orange pepper for color.
Sprinkle the whole thing with the toasted sesame seeds.