Fragrant Fish Fillets in Foil
Bergy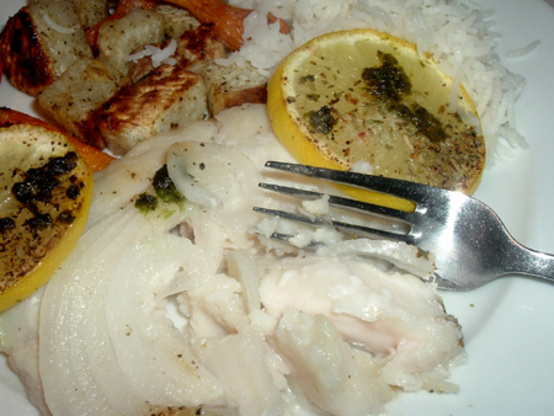 Don't remember where I found this, but it is not original. Make in foil so there is nothing to clean up!

I'm not rating this because it was a disaster for me -- but I didn't exactly follow the recipe, so it's probably my fault. I used cod fillets, and followed the recipe except for baking it at 375. (No access to a BBQ or decent broiler.) At the end of 30 minutes it wasn't even remotely cooked; I kept checking every ten minutes, but it took nearly 45 minutes to cook, which killed the texture of the fish. If I ever get a BBQ, or a decent stove with a decent broiler, I'll try it again -- but I won't try it again as a baked dish.
Place fish in the middle of a double layer of heavy foil.
Drizzle with oil and sprinkle with all other seasonings.
Fold up foil edges and seal well.
Place on grill (hot coals) or broil for 15-20 minutes.