chia2160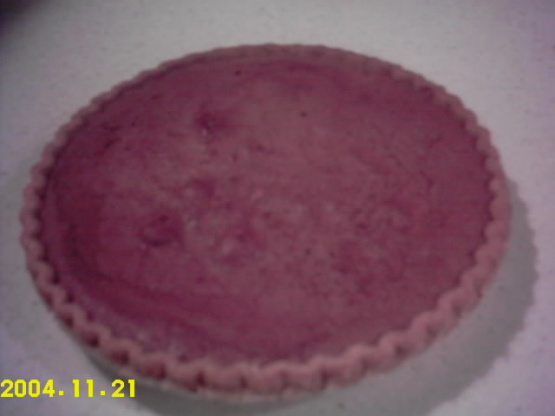 For many years this pie was created and served at my aunt and uncle's restaurant, Fox Head Inn, in Virginia. This is also called Kentucky Derby Pie.

This is SOOOO good! I even served it to my husbands ex wife! LOL I made it as directed the first time, the next time, I doubled the recipe and did it in a 9X13 pan, with the crust just on the bottom and cut into little squares for serving. An absolute hit!
Preheat oven to 325 degrees.
Pour chocolate chips and pecan pieces in bottom of pie crust.
Beat butter and sugar together until creamy.
Add flour, salt, vanilla and cocoa, and mix.
Add eggs, one at a time, beating until mixture is well-blended.
Mixture will be thick.
Pour batter into pie shell.
Bake 35-40 minutes until set.
Cool and cut into thin slices as this pie is VERY rich.