Teasaidh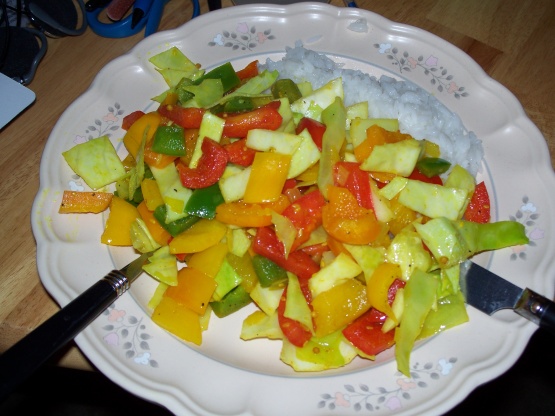 This is a very simple and quick dinner I made up one night with what was in the fridge. It is even tastier the next day! Feel free to add or subtract other ingredients if you like. (I used hot pepper infused olive oil for a bit of bite.)
Heat oil in large skillet.
Add onions, sesame seeds, and mustard seeds, and saute until onions are transparent.
Add turmeric and peppers and cook for 10-15 min, stirring frequently. If you are serving this with rice, begin cooking it when you add the peppers.
Add cabbage and cook another 5-10 minute.
Add salt and pepper to taste and serve.