Leslie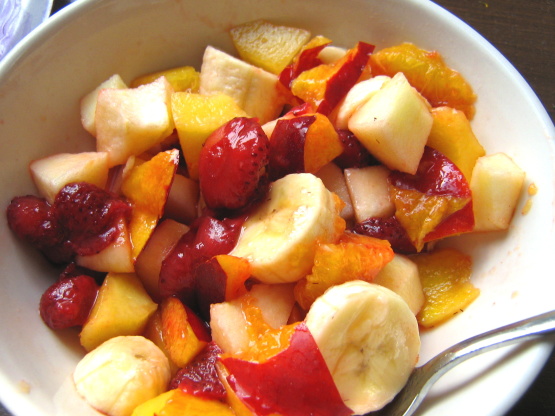 Almost any type of fruit will work in this recipe. The first time I made it, I just used the fruits I had on hand in my refrigerator.

Top Review by Redsie
This was fresh and tasty!! Didn't have any strawberries, so used some blueberries. Added also some fresh pineapple that I had in the fridge. This keeps for a while, except for the bananas!! I would add the bananas next time at the last minute (especially when I make a bit batch in advance). Thanks looneytunesfan! :)
In a large bowl, combine the fruit. Pour juice over fruit and toss to coat. Cover and refrigerate for 4 hours. Stir just before serving.