Four Cheese Macaroni - Low Fat & Delicious!
Prep 15 mins
Cook 45 mins
From Chef Juan Carlos Cruz-"Calorie Commando" on Food Network- comes this delicious comfort food without the guilt. We had this tonight with grilled pork chops, seasoned green beans and spiced apples. I followed the recipe to the letter and husband, son and I thought it was delicious. Note: it is not at all soupy, so if you like your mac runny, add more milk! Also, we felt it needed salt and fresh ground pepper at the table.
Directions
Preheat oven to 375 degrees F.
Spray a 2-quart casserole dish with non-stick cooking spray and set aside.
Bring a large pot of water to boil.
Salt water.
Add macaroni, and cook until al dente.
Drain into a colander.
Run under cold water and set aside.
While pasta is cooking, combine flour and milk in a large saucepan, whisking until blended.
Cook over medium heat until thick, about 10 minutes, stirring constantly.
Add cheeses and cook until melted and thickened.
Remove from heat and stir in the cooked macaroni and 1/4 teaspoon salt.
Pour mixture into prepared casserole dish.
Sprinkle bread crumbs over top.
Bake until bubbly, about 30-40 minutes.
Reviews
Most Helpful
This was easy to make and delicious. I followed the recipe exactly and it came out just right, lighter than regular mac and cheese. I especially loved the panko bread crumbs on top, which gave a nice lite and crunchy taste.
I made it early in the day and it was very eaasy to prepare. I used a mixture of fat free milk and fat free half and half. I also subbed the fontina cheese with provolone because that's what I had. I added some more half and half before baking it. The result was a nice creamy mac and cheese entree! A great flavor with the added bonus of being low fat. Thank you for sharing your recipe lovetacook!
Super easy recipe and lower in fat than the last one I made. Gave it my favorite flavoring by adding fresh steamed lobster. Trying crab next and maybe outside of the lower cal end crawfish and a little chiorizo.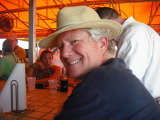 Get Healthy Your Way