Fountain-Style Vanilla Malt Shake
Annacia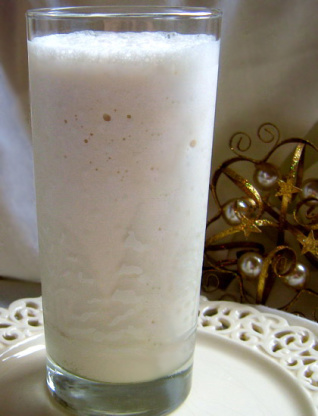 A delicious frothy old fashioned cool treat, serve this in a tall chilled glass, the amounts listed are for one large serving or 2 very small servings, add a little chocolate or strawberry syrup to change the flavor slightly :)

LOVED IT! I made it with club soda and chocolate chip cookie dough ice cream :yummy: Funny thing though, my definition of 2 large scoops must be way off because it took 4 "large" scoops to get to a milk shake consistency :lol: Thanks Kitten for another keeper!
In a blender mix together milk, ginger ale, malted milk powder and vanilla for a few seconds just to combine.
Add in vanilla ice cream and blend until smooth.
Pour into large tall chilled glass/s with a long straw.
Delicious!