lazyme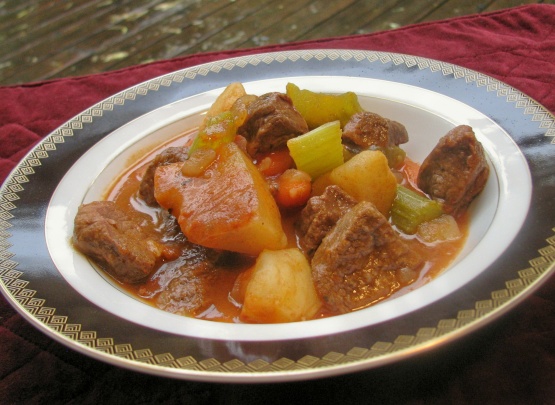 This is my Aunt Bunny's recipe. I don't know where she got it from, but Mum started make it too & it's made it's way into my own cookbook. I've substituted a good Italian tomato sauce for the soup and I even added wine once. With these you just cook it a bit longer to reduce a bit more. Either way it's a very easy stew and it always tastes good. Oh, I also add garlic.
Place all ingredients in a 3 quart casserole & stir until well mixed.
Cover tightly & bake in a 350F oven for about 3 hours.
Serve with baking powder biscuits or warm rolls.
This is almost way too easy, but it does work. If you want you can flour & brwon the beef cubes first, but if you want the easy way, this is it and it is still really good.