Dorel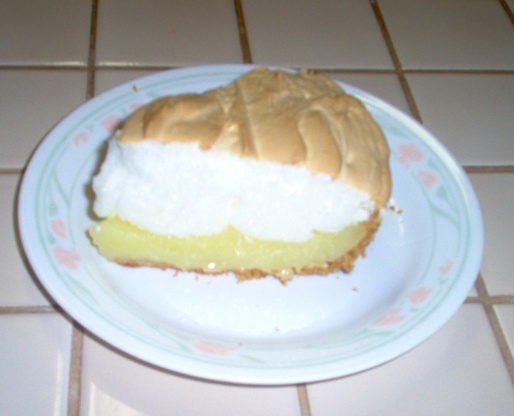 posted by request--for those who have trouble with Meringue pie toppings.
I had quickly copied this down months ago and forgot about it till my son asked for a coconut cream pie with meringue.I usually just use cool whip as I hate weeping pies but he wanted meringue,and when I checked my notes saw this and tried it.Dont know where you got it from but -you deserve a blue ribbon=absolutely the only way to do meringue.The pie had one slice left 3 days later and still no weeps !!! Amazing !! It should be called the amazing meringue. !! I personally thank you for sharing with us ,your recipe.. bravo !!!
Beat egg whites and salt until soft peaks form.
Gradually add marshmallow creme, beating until stiff peaks form.
Spread over pie.
Bake at 350 for 10-15 minutes until lightly browned.