Debbwl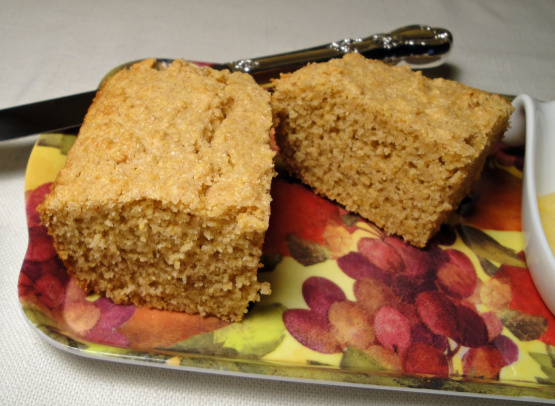 This cornbread is absolutely delicious--light and fluffy. You can either bake it in muffin tins or a square 8-inch pan and cut into squares.
Mix dry ingredients together and stir in cornmeal.
Melt buter, add egg and milk and combine well. Stir liquid ingredients into dry and combine until just moistened. Fill greased muffin cups or 8-inch square pan and bake at 375 degree F for 15-20 minute.