Foil Packet Grilled Potatoes
lazyme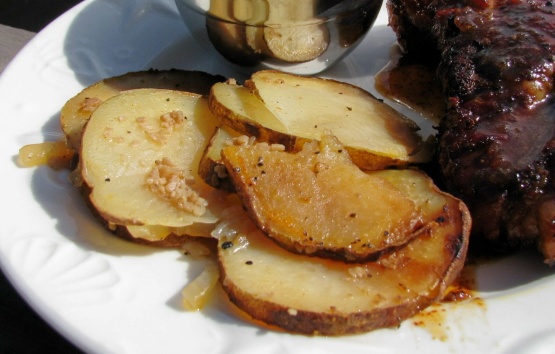 Place these potates on the grill with your favorite meat and your meal is complete.

We loved this dish! Made it on a RV trip. I used the "Mayo" type salad dressing. There seems to be some confusion on what type of salad dressing to use. It worked great! Came out nice, tender and full of flavor with a touch of a crispy texture. I made sure and turned the package (made only one there is just two of us)every 5 minutes to prevent burning. Served it with steak and recipe #227213 and for dessert we had recipe #73724. Great night eating and RV'ing---Thanks, Audrey M for posting.
In a large mixing bowl, blend together salad dressing and seasonings.
Next, add potatoes and onions and toss until covered.
Divide potato mixture evenly among 6 foil packets.
Double fold ends of packets to seal but leave enough room for heat to circulate Place packets on heat grill and cook for 25 to 30 minutes.
Make sure lid is down while cooking.
To cook in oven, Preheat oven to 425 degrees and cook for 40 to 45 minutes.