I love rosemary and when you dip this in a dipping oil, it is wonderful. There is nothing better. You can do different things to Focaccia by what you put on it. It makes great sandwiches when sliced horizontally and filled with your favorite filling.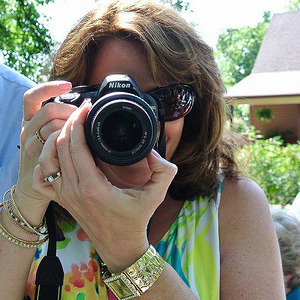 I choice this focaccia recipe because it didn't have any oil in it and so it was lower in fat than most. I also decided to try half wheat flour and half white. Unfortunately, I mixed the wheat in first and the found the dough was too dry to mix in all the white. I added more water so the wheat:white ratio was a little closer but the result was definitely more dense than it should have been. However, the recipe was very easy to put together and we loved the smell and taste of the rosemary in it. I'm sure if I had used more white flour than wheat, the results would have even been better. We enjoy it! Thank you!
Place the water in a medium bowl and sprinkle in the yeast and let stand 5 minutes to proof a little.
Add the sugar and salt; stir until dissolved.
Add the flour, a little at a time, and the rosemary.
Knead till smooth; rise once till double.
Punch down and transfer to lightly floured surface.
Knead 5 minutes or so.
Firm into a ball and roll into a 10" to 12" circle (or press it into a pan).
Let it rest for 10 minutes.
Transfer dough to a lightly sprayed baking sheet.
Brush with olive oil and a little garlic powder (if desired), and additional rosemary (if desired), and sea salt.
Let sit for 10 more minutes.
Bake at 400 degrees for 20-30 minutes; take out sooner if you like it softer.