CrystalA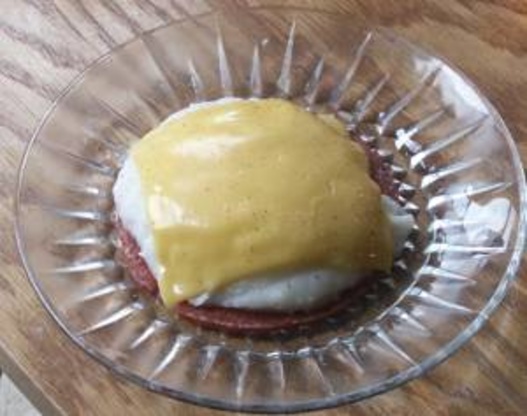 My mom use to make this for us kids as a snack or when we didnt like what she fixed for dinner.

This was a nice change from our norm of a bologna and cheese sandwich. The kids enjoyed this and I enjoyed that it was so easy to make. I'll make this again, thank you for posting. Made for *Zaar Cookbooks Tag 2008* game
Fry bologna until lightly browned.
Prepare creamed potatoes.
Real or boxed kind or use leftover.
Place bologna on plate and top with potatoes.
Then top with cheese.
Microwave it for about 15-30 seconds.
Or until cheese has melted.