Flying Biscuit Cafe Low-fat Banana Muffins
Dorel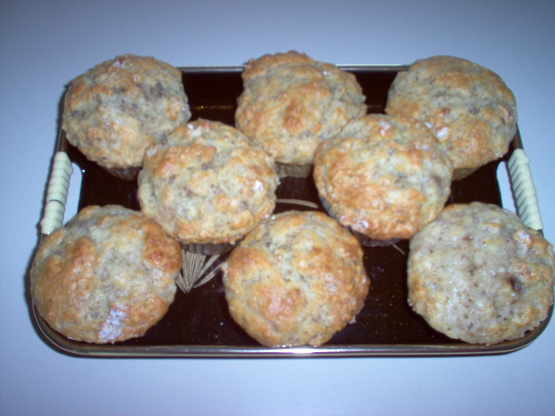 This gourmet recipe is courtesy of Chef April Moon, from the Flying Biscuit Cafe in Atlanta, Georgia. It will be the best low-fat muffin you have ever had!

Great way to use the old bananas. I wanted something I could slice smaller than muffins, so I tried it in a loaf pan. Turned out great!! I used Splenda instead of sugar and had to use salted butter, didn't seem to matter, taste was wonderful and was done as a loaf in about 1 hour. Thanks for sharing.
Preheat oven to 350º F.
Lightly grease a dozen muffin tins or line with paper cups.
Place bananas, sugar, yogurt, melted butter, vanilla, and eggs together in a large mixing bowl and beat with a wooden spoon until smooth.
In a second bowl sift together flour, baking powder, baking soda, and salt.
Add dry ingredients to wet and mix until just combines.
Do not overmix, or the muffins will be tough.
Fill muffin cups three-quarters of the way full.
Bake for 25 to 35 minutes.
A toothpick inserted in the center of the muffins will come out clean when they are cooked.
Remove from the oven and cool slightly before eating.