PaulaG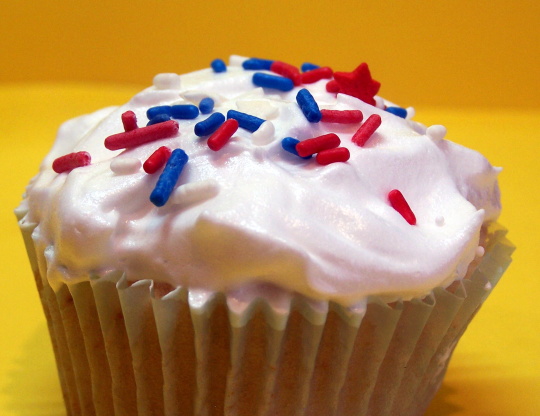 This is a favorite of my family's (especially my 16 year old--the only frosting she will ever make). It is in response to a request on the boards. If you are planning to use this on a chocolate cake, clear vanilla will produce a stark white frosting that contrasts beautifully with the chocolate. This is a light, fluffy frosting and doesn't over-power the flavor of any cake that you choose to top with it. My daughters also like to spread it on graham crackers for 'graham cracker sandwiches'.

PERFECTION! I got a hankering for some fluffy frosting like my grandma used to make but had no idea how to make it. I took a chance and tried this recipe - PERFECT!

For those who have had a hard time getting the frosting to "fluff" properly, try these tips:
Separate your eggs and allow the whites to come to room temperature before beating.

Boil your sugar-water combination before you begin beating the whites.

Use a stand mixer if possible, but if not, be prepared to continue beating the whites while you pour in the sugar syrup.

You may want to transfer the syrup to a glass measuring cup to make it easier to pour it into the egg whites.

Begin beating your egg whites and after about one minute, slowly --ever-so-slowly-- begin trickling the syrup into the whites (while continuing to beat them.)

If you pour the syrup in too quickly, the whites will not be able to incorporate the syrup into the "fluff" properly and you will end up with soup.

The one change I will make next time is to try almond extract instead of vanilla when frosting a white cake. I'll bet that would be a yummy combination!
Combine sugar, water, cream of tartar and salt in saucepan.
Bring to boiling, stirring until sugar dissolves.
Very slowly add sugar syrup to unbeaten egg whites in mixing bowl, beating constantly with electric mixer until stiff peaks form (about 7 minutes).
Beat in vanilla.
Frosts tops and sides of two 8 or 9-inch layers, or one 10-inch tube or one 9x13 pan.