an old recipe..delicious..my grandmother used to make this
Directions
blend flour and milk in saucepan. Cook over medium heat until thickened, stirring constantly.
Let stand at room temperature for several hours.
Cream butter, sugar and vanilla in mixing bowl until light and fluffy.
Add milk mixture gradually, beating constantly until fluffy.
Frost cooled cake.
Enough frosting for a 2 layer cake.
Reviews
Most Helpful
Yum.... It frosted an orange creamsicle cake! http://www.food.com/recipe/dreamsicle-creamsicle-cake-73778

Like the cake, the frosting was really easy! I like easy... =)
The granulated sugar made it taste grainy, so I kept beating for another five minutes. Would you believe that made all the difference in the world? It didn't taste like play-doh like I thought it would. It was so good! This is a keeper!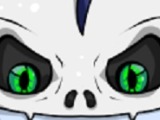 Yes! Despite all the butter, this is so light and fluffy and it will be a staple. I have slaved over the boiled fluffy white frosting before and hated the standard butter/powered sugar frosting. This is something a "frosting hater" would warm up to. If my choosey hubby and my five year old gave me thumbs up, then I know I have a winner! Thank you!
When I first tasted this frosting I was skeptical but it really really grew on me. It has almost a custardy taste - very addictive. I will definitely be making this one again!