truebrit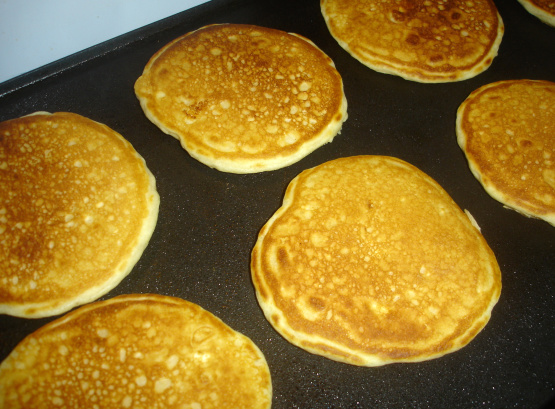 Very fluffy and sponge-like pancakes made with the secret ingredient, sour cream!

Thanks for a great tasting recipe. The first time I made them I added 1 teaspoon of almond extract which added a great flavor. The second time I made them, I had extra ripe bananas on hand so I mashed up one and added it along with some chopped walnuts to the recipe. Very tasty! This recipe is a keeper!
Sift dry ingredients together.
Combine egg, milk and salad oil;add to dry ingredients.
Stir until moistened.
Add sour cream and stir again.
(Some lumps in batter are o. k.).
Bake on hot griddle, turning once when top side bubbles.
Pancakes act like sponges!