The recipe for this fruit dip was found in the 2009 cookbook, Touch of Home's Best Holiday Recipes. Preparation time does not include the time needed for the dip to cool & chill.
Directions
In a small saucepan, combine the sugar & flour, then gradually whisk in the pineapple juice.
Add the butter, then cook & stir until butter is melted & mixture comes to a boil.
Cook & stir for 1 to 2 minutes or until thickened.
Remove from heat & quickly stir a small amount of this hot mixture into the lightly beaten egg, before returning all of this mixture to the pan, stirring constantly.
Bring to a gentle boil, then cook & stir for 1 minute.
Remove from the heat & cool to room temperature, stirring several times.
Fold in the whipped cream, then cover & refrigerate for at least 1 hour before serving with sliced fruit.
Reviews
Most Helpful
Fluffy, custardy, creamy Dream! Wow! DH and I gobbled it up with apple slices. When the bowl was empty, we looked at each other in disbelief (insert cricket noises). Definitely a keeper, make often recipe!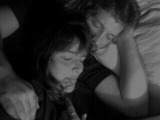 This is sooo good!! I made as directed and was a little skeptical about adding an egg to a fruit dip, but it turned out excellent! Served with strawberries and cantalope (strawberries were best); will be making this throughout the summer! Made for 123Hits game win.
Oh my gosh, this is so good! This made for a good dip for the pineapple chunks, apples, oranges and mago chunks! This also goes well with graham crackers! I brought it over to my friend's house for a little get together with our friends and she wanted to keep the rest of it!