jchotmom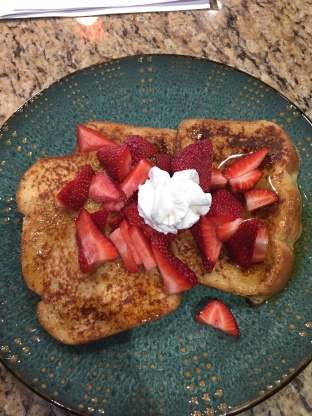 I found this recipe on Allrecipes.com and have been using ever since. Over 200 people have reviewed this on their website! What makes it special is the addition of flour to the batter. It enables the coating to stick on the toast and not in the pan. Note: I use Texas Toast bread.

I liked this recipe. I used 1 more egg and added 1/4 teaspoon of ground nutmeg. I agree with using a blender to mix the ingredients (tried it with a whisk, not so good, bits of flour not incorporated). I found that this mix only did 6 slices of Texas Toast per batch, if you let it saturate the bread. They also took a little longer to get done, but were very good. I did this for a "house the homeless" event at church, and it was well received.
Heat a lightly oiled griddle or frying pan over medium heat.
Soak bread slices in mixture until saturated.
Cook bread on each side until golden.
I sprinkle with powdered sugar and serve syrup on the side.