Fluffy Cream Cheese Frosting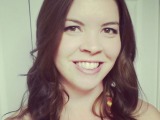 I found this recipe on the America's Test Kitchen (Cooks Illustrated) website. I like it because it has a very light cream cheese flavor and isn't too sweet or overpowering.
Directions
With electric mixer on medium-high speed, beat butter, sugar, cream cheese, and vanilla until light and fluffy and no lumps remain.
Reviews
Most Helpful
Good frosting, not too sweet. Just a note: this makes a small amount; it won't cover a 9 x 12 cake. Probably OK for a 8" or 9" square. Also adding a pinch of salt helps. Pismo, thanks for posting.