lets.eat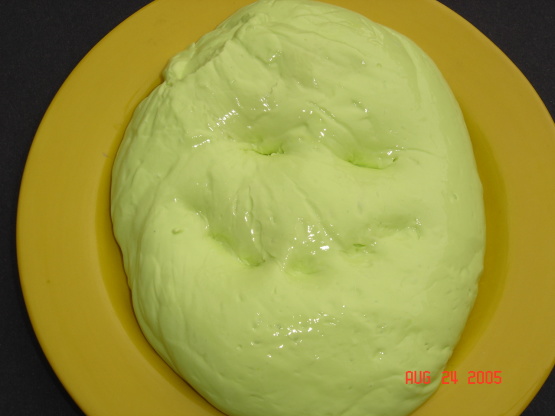 This stuff is so much fun for a rainy afternoon with kids!

We made this in my child's Kindergarten class, and I was honestly prepared for a catastrophe. I pre-measured the glue in gallon size ziplock bags (sitting in a large bowl in case of spills or broken bags) and waters in water bottles. We also tinted the water that mixes with the glue. Pre-measured the Borax in disposable condiment cups. We had 4 children at a table. One student held a plastic cup. Into this cup, one child poured Borax, another the clear water. A third child added the colored water to the glue bag. They all had a chance to knead the glue mixture. Then the child with the cup of water and borax mixture poured it into the glue bag. All children had an opportunity to gently knead the Flubber before we divided it into individual ziplock bags to take home. I didn't worry about making sure the Flubber was "dry" before putting it in take home bags, and by the time we were home, all water was absorbed. Most shocking element, an independent group project and hardly any mess.
In one container mix 1 1/2 cups warm water, white glue and a few drops of food coloring.
In a second container mix 1 1/3 cups of warm water and Borax.
Mix the Borax mixture into the glue mixture until combined. (may be some liquid in bottom of container).
Place Fubber on a tray and let stand for a few minutes before playing with it!
Store in air tight container.