Flourless Chocolate Snowball Cookies
Prep 30 mins
Cook 15 mins
A wonderful, chewy chocolate cookie for those who can't eat wheat or gluten... though no one would guess that they are flourless. Guaranteed you'll fall in love with them if you like chocolate as much as I do! They are also beautiful and a unique addition to a Christmas cookie tray.
Directions
Mix first four ingredients in a small bowl.
In a separate bowl, cream butter and brown sugar until light and fluffy.
Beat in egg and vanilla.
Stir in cooled chocolate.
Fold in almond mixture until thoroughly combined.
Cover and refrigerate until dough is firm; about 10 - 20 minutes.
Preheat oven to 350°F Line 2 baking sheets with parchment paper.
Place icing sugar in a bowl. Scoop dough with a tablespoon and roll into balls. Coat with icing sugar. Place on baking sheets.
Bake 12-14 minutes. Remove sheets from oven and leave for 2 minutes. Cookies will set up a bit firmer as they sit. Remove to a rack to cool completely.
Reviews
Most Helpful
Incredible! No one would guess these are grain- and gluten-free. I placed the rolled cookies in the freezer until firm before baking them, this kept them from spreading too much.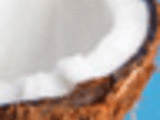 These are amazing and no one knows they are flourless they were the first cookies eaten at the cookie party I went to. Thanks for sharing definitely making these again!
These reminded me of chocolate crinkle cookies, except they flattened out a little more. I love that this recipe is gluten free and so easy to make. I used Dutch processed cocoa, homemade vanilla, and a small cookie scoop (2 teaspoons) to make 23 cookies. They baked for 13 minutes, and the end result was both crispy and chewy, so I think they'll satisfy both kinds of cookie lovers. The dark chocolate is a little too dark for my taste, but I know just who to bake these for come the holidays! :) Thanks for another great recipe, pastawendy! Made & enjoyed for the Fall 2012 Pick-A-Chef event.

Holiday Central >