Heydarl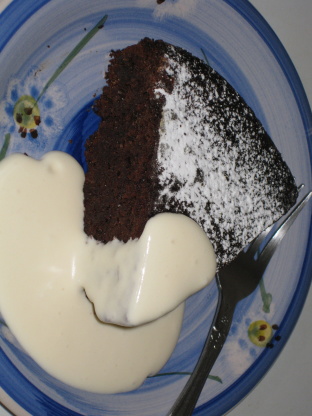 A rich, fudgy, chocolatiest of chocolate cakes.

This is to die for! If you can't find almond meal in the grocery store, you can make your own with a food processor, just ground almonds. I used regular sugar. You can also make an icing for this cake or just put raspberries and whipped cream on it... but it's good just the way it is!
Base-line and butter a 2 cm round tin.
Dust with a little of the almond meal.
Pre-heat oven to 180°C.
Melt chocolate, butter and sugar together in a double-boiler.
Remove and allow to cool.
Mix in egg yolks one by one.
Add almond meal.
Whip egg whites until stiff peaks form.
Fold very gently into mixture.
Pour into prepared tin and bake for 50 minutes.