Flounder Stuffed With Shrimp and Crabmeat
Prep 20 mins
Cook 25 mins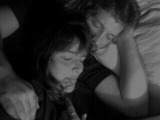 I created this recipe that is great served with rice pilaf and steamed vegetables. While this recipe is shown for 4 servings, it is easily halved for two servings, or doubled or tripled, etc. for larger gatherings.
Stuffing

14.79 ml olive oil
29.58 ml butter
1 small onion, chopped fine
2 garlic cloves, minced
2 stalk celery, chopped fine
1 red bell pepper, chopped fine
113.39 g shrimp, chopped fine (1/2 cup)
2.46 ml salt (to taste)
4.92 ml Old Bay Seasoning, to taste or 2.46 ml cayenne
170.09 g lump crabmeat (or more if desired)
44.37-59.16 ml Italian seasoned breadcrumbs, more as needed

Fish

453.59 g flounder (8 large fillets)
59.16 ml butter, melted
44.37 ml lemon juice
kosher salt, to taste
black pepper, to taste
9.85 ml paprika
1 lemon, cut into wedges for garnish
Directions
Preheat the oven to 400°F In a sauté pan, heat the olive oil and butter. Add the onions, garlic, celery, and peppers. Sauté for 2 minutes, or until the vegetables are wilted.
Add the shrimp and season with salt and Old Bay (to taste). Sauté for 2 minutes. Remove from the heat and place mixture into a bowl. Gently stir in the crabmeat, then the bread crumbs a little at a time, adding more as needed to gently bind. Set aside to cool.
Place equal amounts of filling onto each fillet and roll up. (alternatively, you can place one fillet on the baking sheet, place filling atop the fillet, then place another on top, off to the side, to resemble a pocket of stuffing).
Place the fish on a baking dish (seam side down if rolled). Drizzle the fish with the butter and sprinkle with lemon juice. Sprinkle top of fish with salt, black pepper and paprika.
Place the pan in the oven and bake for 20-25 minutes until fish is cooked thru. Remove the fish from the oven and serve with lemon wedges.
Reviews
Most Helpful
I have made this four times with great success. Absolutely delicious. I use all lump crab with no shrimp. I use the stacking method and don't roll. Served it to friends for dinner and it was requested again. Highly recommended!!!!
Great flavor! Cheated and used canned baby shrimp and canned lump crabmeat. I used flounder and layered the stuffing mix between two pieces. Thanks for a great recipe!

This is fabulous. I made it for my husband last night with plaice (I think it's the same as flouder, that's what we call it on this side of the Atlantic anyways) and he absolutely loved it. As another reviewer said, the stuffing itself could be used for a variety of things such as stuffed mushrooms or even crab cakes if bound better. Delicious, thanks for sharing!