Florida Grapefruit Spritzer
Rita1652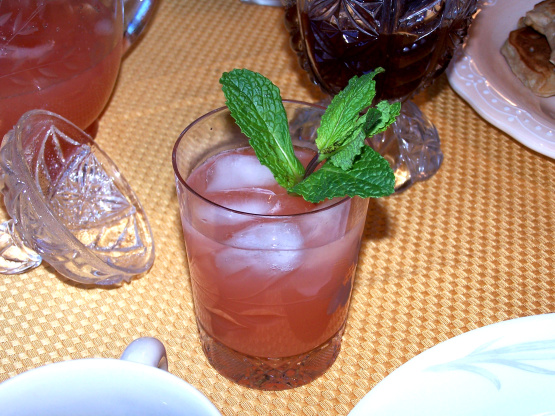 A delightful icy drink that will please the senses. I grew up in south Florida with no air conditioning. Enough said about that! Love this stuff!
To make syrup:
In a saucepan combine the grapefruit juice, sugar, and cinnamon.
Bring to a boil; reduce heat. Simmer uncovered for 5 minutes.
Discard cinnamon; let syrup cool. Cover and chill syrup.
To serve, fill four 8-ounce glasses with ice.
Add appoximately 1/3 cup grapefruit syrup to each glass.
Fill glasses with ginger ale. Stir gently.
If desired, garnish with grapefruit peel curls, edible flowers, and fresh mint springs. Enjoy!