PaulaG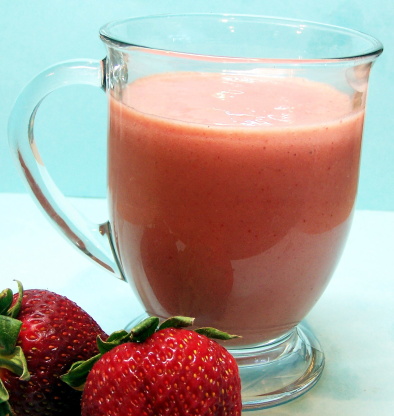 I love to drink these in the mornings. I'd rather drink this than eat in the mornings before I go to work, sometimes you're just not very hungry that early in the morning and this sticks with you through the day.

Top Review by SReiff
Original post on 9/13/2008: This is yummy! Used OJ, plain yogurt, cranberries, blueberries and strawberries....delicious! Thanks for sharing.<br/>UPDATE 3/31/13: I just had to comment again about this recipe. I have been making this regularly since 2008. I've shared it with many, many others who make it regularly too. We LOVE these fruit smoothies and I am thrilled that my kids get so excited about a healthy fruit smoothie snack. We make them so often that my kids' friends will ask for them sometimes when they are here. Thanks again for posting what has become a "go to recipe" in our home.
1

banana

1

(6 ounce) container yogurt (any flavor you like)
1 1⁄3 cups juice (any flavor you like)
1 1⁄2 cups frozen fruit (I use different flavors, like mangoes and peaches)
Cut banana up into pieces into blender, or I have one of those smoothie machines. Add yogurt. I use whatever yogurt is on sale that week, but usually use Yoplait or the Store brand.
Add frozen fruit (using frozen so don't have to add ice and water it down), I like to use mixed kinds to get different flavors. Use whatever kinds of fruits you like. It might take a few tries to get what you like.
Add juice. I usually use orange juice or the orange/peach/mango flavored variety. Or I look in the Mexican food aisle and buy Guava and Peach nectar for a different kick. I like this a lot better than those smoothies with milk or ice cream and think it's healthier too!
After blending and if it's too clumpy and thick add 2 or 3 more splashes of juice and blend some more till the consistency you want.
Enjoy!