Florentine Basil-stuffed Chicken Breasts

Created for RSC #6. The ingredients in the contest just called out to create this recipe! Very elegant for a dinner party, or go ahead and spoil your family. Prep time includes the time it takes for the chicken to hang out in the fridge.
Directions
First make the basil filling:
Combine all the ingredients with just a few tablespoons of olive oil in the food processor
Process until finely chopped, scraping down the sides of the bowl
With the processor running, add the rest of the olive oil through the food tube until a paste forms
Place the chicken breasts between two sheets of plastic wrap and pound them with a mallet or with a cutting board to an even thickness
Sprinkle with salt and pepper to taste
Combine the margarine with the basil filling
Spread 2 tablespoons of the stuff across each pounded chicken breast
Roll up the breast and secure it with a toothpick
Combine the cornflakes, ground cashews and paprika in a shallow bowl
Beat the eggs in a separate bowl
Dip the chicken bundles in the egg, then dredge in the crumb mixture
Cover a baking dish in parchment paper and place the bundles in the dish
Cover and place in the fridge for 6-8 hours
Preheat the oven to 350 degrees F
Bring the chicken to room temperature
Bake uncovered for 35 minutes
Let stand for 10 minutes
Remove the toothpicks
Wash the spinach well and tear the leaves into smaller pieces
Wilt the spinach in a hot pan, with just the water clinging to the leaves, about 3 minutes
Season to taste with salt and pepper
Place the spinach flat on a serving dish
Place the chicken bundles on top, garnish with sprigs of basil
Most Helpful
This was pretty good! Very similar to a chicken kiev but with a tasty basil filling. At first I thought the spinach would be pretty bland, but the juices that ceme out of the chicken flavoured it well.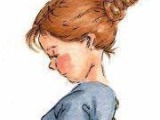 This was very good, I had to cook it for 45 minutes. The stuffing had a great flavor and i will make it again. thanks great recipe.