Floor Grease Cutter Cleaner
gailanng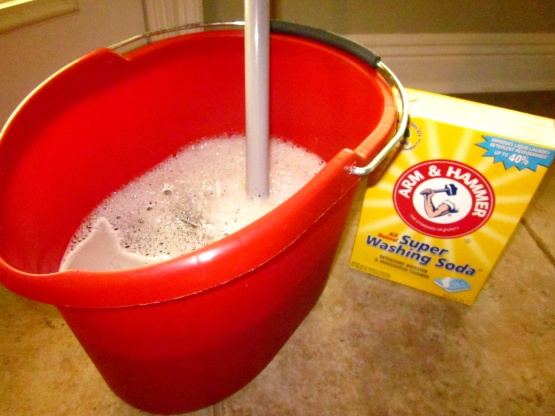 This solution is for heavy duty cleaning. Washing soda can be found in the cleaning aisle of your local grocery store along with the detergents and other cleaning products. Washing soda is not baking soda. I use Arm & Hammer Super Washing Soda.

A BIG thank you to the Day care lady!!! We clean homes for a living.
Needless to say, we come across some GUNKY floors. This floor cleaner has replaced our expensive professional cleaner. Not because
of the expense but because it works better. Plus, its alot less toxic! WONDERFUL FLOOR CLEANER!!!!
.Place all the ingredients into a bucket and mix well until sudsy.
Mop the area with the solution.
Not recommended for waxed floors--it may make the wax gunky.