Derf2440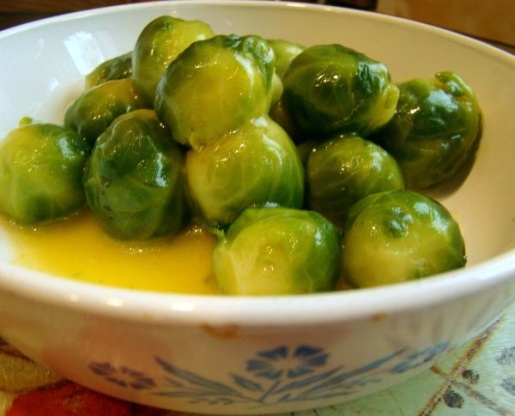 a nice accompaniement for beef/fish...whatever
place the cleaned sprouts in a large saucepan,cover with water + salt.Bring to boil and cook uncovered 10-15 mins until tender.
Heat the butter in frying pan until it browns, add drained sprouts and coof on all sides until lightly browned.
Transfer to heated serving dish, sprinkle with nutmeg,salt & pepper and serve.