Parsley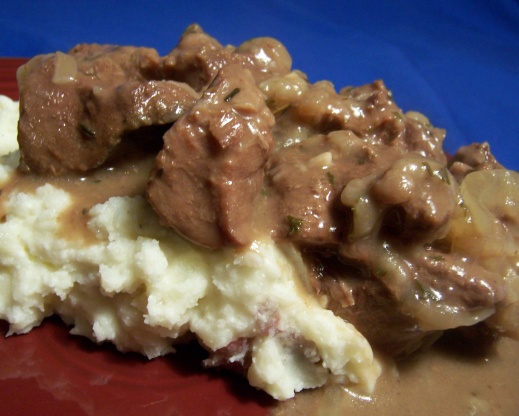 I'm publishing this so I have a fresh copy. This was my mother's recipe, and my copy is so tattered, I need a new one. Also, I think some of you might like it.

Just the thing for a cold Australian Winters night! I used fresh thyme, marjoram (1teaspoon of each) and parsley instead of dried herbs, and I halved the oil but otherwise followed the recipe to the letter. The stew smelled wonderful cooking and tasted good too. Next time I make it (tomorrow at work) I will add carrots to the dish as I think their natural sweetness will go well with it.
Brown beef cubes in oil.
Add onions and garlic and saute until limp.
Stir in flour.
Transfer to an oven-proof casserole dish.
Add parsley, thyme, marjoram, brown sugar, and bay leaf Deglaze the pan with beer and boullion.
Pour over beef mixture.
Bake in 350 degree oven 1 1/2- 2 hours.
Serve over hot cooked noodles or mashed potatoes.