Heydarl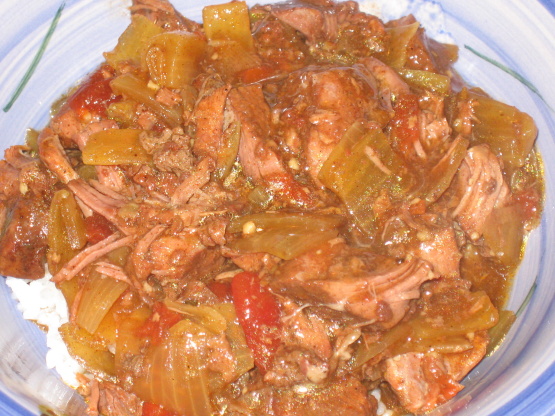 According to the old newspaper clipping I have from my grandmother's recipe box, this recipe is the goulash served at the Pivovar U Pleku Brewpub restaurant near Prague, Czech Republic.

Top Review by MirkaF
Hello Celticeevergreen, I really appreciate your enthusiasm for the Flekovsky Goulash but I am sorry, your recipe is not true. Have a look at this site http://en.ufleku.cz/restaurant/menu and click the menu image "Goulash à la Flek, speck dumplings, bread dumplings". This is the way how the Flekovsky gulash is supposed to be looking like. Forget the lemon zest. Use ground caraway seed and ground black peper in addition. Use some tomato purée. Use a lard. The roux is to be made separately and added after beef is tender Else you'd have got also tasty but different meal. Best regards, Mirka from Czech rep.
Brown the onions and garlic in the fat, then brown the beef.
Add flour and make a roux. (I have reduced the amount of oil so you may need a lot less flour to make a roux).
Add tomatoes and beer. Stir then add remaining ingredients.
Simmer gently until beef is tender (about 1 1/2 hours).
Serve with dumplings or over rice or mashed potatoes.