Kari2344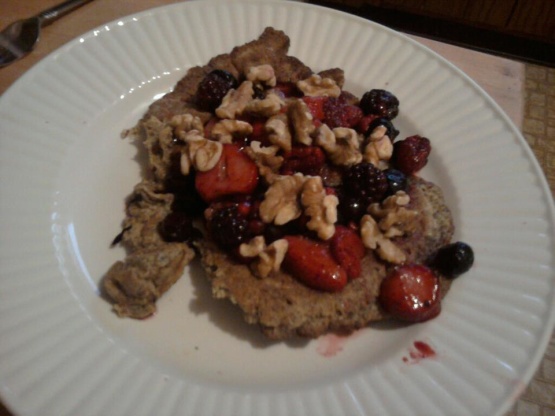 I used organic, cage-free eggs and topped with mixed berries and walnuts to make these even more tasty & healthy.
Whisk eggs in Pyrex measuring cup. Add Flaxseed, Baking soda, vanilla, sugar or Splenda, and cinnamon. Let stand for about a minute and mix again slightly. Melt coconut oil on hot griddle or skillet and cook like regular pancake.
Makes 2 decent sized pancakes.