Prep 15 mins
Cook 1 hr 25 mins

Flaxseeds are a healthy addition to almost any diet. Research shows that this food is a real cancer-fighter. This is a really good bread. Rustic and nutty flavored but not overpowering. My DH enjoyed this bread toasted. I made a second batch and made 6 rolls and a mini loaf (freehand) of bread which I then added butter and garlic to after it was cooked, then toasted for a spaghetti dinner. DH LOVED it this way. This recipe adopted from the Caring4Cancer newsletter. ABM directions- below Time includes resting and rising time. These times will vary depending on method, altitude and temperature in your neck of the woods. NOTE: (3/8/12) Most everyone has had to add in the additional flour. I used an additional 1/2 cup as well. I still follow the directions keeping 1 c aside to add in afterwards because I tried it adding it in in the beginning and it did not seem to come together as well, too dry to start. I also have made this using 2 c whole wheat flour +3 1/2 c AP flour to start and then used less than 1/2 c of additional flour. Please use your own experiance and jusdgement.
Directions
Set aside 1 cup all-purpose flour from the total amount.
Mix remaining flour, ground flaxseed, sugar, salt, and yeast in a large bowl.
Heat water, milk, and oil until hot to the touch (about 125-130° F or 50-55°C). DO NOT BOIL.
Stir hot liquids into dry mixture. Mix in enough reserved flour to make a soft dough that does not stick to the bowl.
Turn out onto floured board and knead until smooth and elastic, about 8 minutes. Cover dough and let rest 10 minutes.
Cut dough in half and shape into loaves.
Place into two greased (8½ x 4½ inches or 21 x 12 cm) loaf pans.
Cover and let rise in a warm place until dough has doubled in volume (about 40-50 minutes).
Bake at 400°F (200°C) for 30-35 minutes.
Remove from pans and let cool on wire racks.
for ABM- follow your ABM directions for ingredient order. Check during first cycle to see if more flour is required and add in as needed. Set to 2 lb loaf if using full cycle.
If using dough cycle only seperate into 2 loaves into greased pans or as I do on bread stone covered in cornmeal. Set for 2nd rise and then cook as directed. I made 1 loaf and 6 sandwich muffins with this recipe.
Reviews
Most Helpful
Excellent - even though I goofed. I skipped the milk, the result was a very dense yummy bread. I used up the last of my flax, so I will have to wait to try this the way it was written. I also used 2 tablespoons of honey instead of 3 tablespoons of sugar. Fast and easy bread.
Holy smokes!! This is FABULOUS bread. I am so glad it made 2 loaves. They will be eaten quickly. The ground flax seeds really adds depth and flavor to the loaves of bread. This was incredibly easy to make and really didn't take long. Notes: I did end up adding all of that reserved 1 cup flour - plus kept adding more flour to my counter/hands during the kneading process - just to prevent stickiness. My bread was done in 30 minutes and the whole family LOVES it!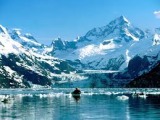 Although I do like the flavor of whole grain breads, we found the flax meal in this particular bread did make for a great taste treat! A very nice change of pace & easy enough to prepare, too! Thanks for sharing the recipe! [Made & reviewed for one of my groupmates in the Aus/NZ Recipe Swap #42]