Marz7215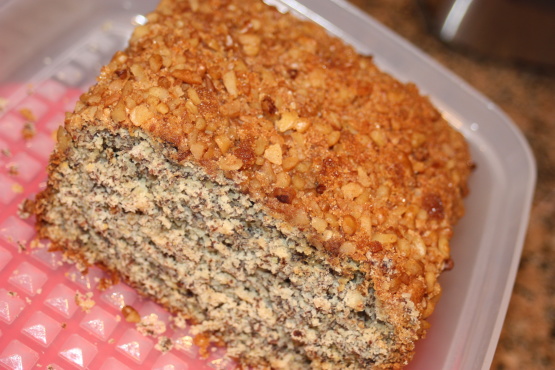 Adapted from the Red Mill site. I'm posting this here so I can make it often.

Just made this recipe, half-batch. I added a little more BP and BS, just to bump up the volume a bit, and skipped the topping entirely. I'm afraid I'll never make another batch of BB as good as long as I live. It was perfect, absolutely perfect. Moist, dense, flavourful: Perfect. Thanks for the recipe. I'll be trying it again, as soon as possible.
Preheat oven at 350°F
Grease a 8-1/2 x 4-1/2-inch bread pan; set aside.
Mix together flour, flaxseed meal, sugar, baking powder, baking soda and salt in a bowl.
In a separate bowl, beat together eggs and oil.
Add dry ingredients and mashed bananas alternately to egg and oil mixture, stirring until dry ingredients are moistened. Pour into prepared pan.
Combine topping ingredients and sprinkle over batter in loaf pan. Pat down firmly into batter or swirl topping into batter with knife.
Bake 55-60 minutes.