Flavoured Rice Pudding You Say
Prep 10 mins
Cook 25 mins
This pudding is so good, we can't decide if we prefer it hot or cold. This rich comfort food will not disappoint.
2 cups rice, white, cooked
2 cups half-and-half cream
2 eggs, jumbo, lightly beaten
1⁄2 cup golden raisin
1⁄2 cup sugar, brown
1 teaspoon lime zest, grated
1⁄2 teaspoon cinnamon, freshly ground
1⁄8 teaspoon nutmeg, freshly ground
1 cup strawberry preserves, good quality
1 cup heavy cream (hot version)
1⁄4 cup candied pineapple, shredded (cold version)
1⁄8 cup coconut, toasted (cold version)
Directions
Preheat oven to 350 degrees.
In a large bowl stir the rice, half and half, eggs, raisins, 1/3 cup of the sugar, lime zest, cinnamon and nutmeg together.
Lightly butter a 1 1/2 quart casserole or baking dish.
Pour the rice mixture into prepared dish and sprinkle the remaining sugar on top.
Bake 20 - 25 minutes in a 350 degree oven.
To serve Hot Version.
Let cool slightly and just before serving, drizzle heavy cream on top and garnish with a large dollop of strawberry preserves.
To Serve Cold Version.
Cool to room temperature, then refrigerate until needed.
Get a small bowl and place the strawberry preserves and shredded, candied pineapple together and gently mix.
In a parfait glass layer rice pudding, 1/8 cup of strawberry mixture, more rice pudding, another 1/8 cup of strawberry mixture and finally top with more rice pudding, garnishing with the toasted coconut.
Chill until ready to serve.
Reviews
Most Helpful
A great dish to use leftover cook rice, I made the hot version and omitted the zest, candied pineapple and coconut, we loved it, thanks for sharing BK!
Another winner, Baby Kato! I served the hot version of this recipe, but did not add the strawberry preserves. It was wonderful without it! I am looking forward to tasting it after it has been refrigerated for a "cold" version. This is one of the best rice pudding recipes I have tried. Thanks for posting!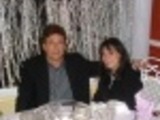 I cannot say enough good things about this great recipe, but I will try. I made a full recipe of the *hot version* ~ altho I made it early in the dy, microwave warmed it to serve & that worked very well. I did sprinkle the top surface w/the balance of the brown sugar as directed, but it disappeared into the custard mixture. The flavour produced by using half & half, brown sugar & the spices gives it a rich & lovely caramel flavour unlike any other rice pudding I have ever tasted. This easy-fix is the ultimate sweet comfort food if that is what you are after, but dressed up as directed becomes very company-worthy as well. All that said, I must say that I got 8 ample servings from this recipe & that chg would greatly improve the nutritional data as it is already inflated from including all ingredients for both versions. I always thot my Gramma made the best rice pudding, but I was wrong. This is the best ! :-)