Flavoured Pork Meat in Puff Pastry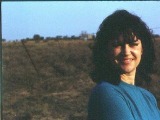 Rich and easy! Serve thinly sliced with a chopped, mixed salad full of nutrition, pickles, mustard. Can be eaten hot or cold. Prep time is a guess, but it's quick.
Directions
Heat oven to 400 deg F/200 deg Celsius.
Roll out the pastry to a rectangle of about 11 x 7 inches (28 x 18 cm) Keep cold.
In a processor or by hand mix the pork sausage meat, chopped bacon, mushrooms, grated citrus rind, sage, onion and pepper. (As the sausage and bacon are slightly salty, go easy on extra salt).
Mold the meat mixture into a fat sausage shape, to fit down the centre of the pastry. If you have leftover pastry, press out shapes and decorate the roll.
Beat the egg, paint the edges of the puff pastry, then fold the pastry round the meat and seal the seam.
Put on an oven tin, and bake for 15 minutes, then turn heat down to 350 deg F/180 deg C, and bake another 40 - 45 minutes.